You've probably heard a lot of good things about weighted blankets. These blankets, also known as calming blankets, have been growing in popularity over the past few years. These special blankets are used for a variety of different reasons. Some people use them to help manage the symptoms of medical issues. And the blankets were often used as a form of sensory integration therapy. This was particularly useful for people who have trouble focusing on sensory experiences.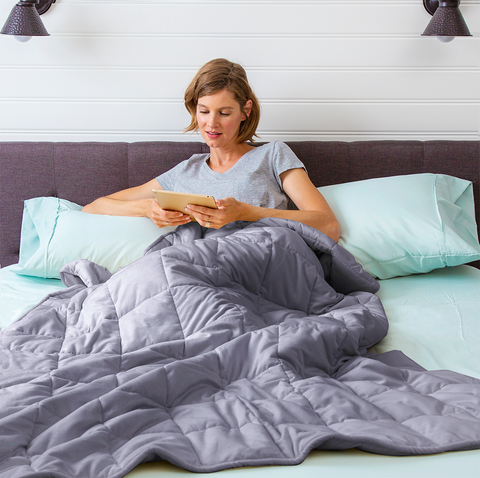 Over time people began to realize that the blankets are tremendously useful for almost everyone.
The extra weight from a weighted blanket can keep you from tossing and turning at night. And people often report that they both fall and stay asleep easier when using a blanket which has some weight to it.
However, this popularity means that there's quite a few different variations on weighted blankets on the market right now. They primarily differ by which material is used to give the blankets that extra weight. While there are always new variations appearing on the market, the following are the most popular.